As of now, we almost have all of our planting done for 2017! We put in over 1.000 strawberry plants this past week. Garlic will be our last planting of 2017. In the mean time we have really been enjoying the shift from cooking with summer vegetables to fall vegetables. It's more roasting, soups, and comfort food. This week we made a dish I like to call,
"Shiloh Farm Fall Vegetable Hash".
Hash basically means "A course mixture of ingredients, meat or vegetables". This is a no muss no fuss recipe and is good for breakfast, lunch or dinner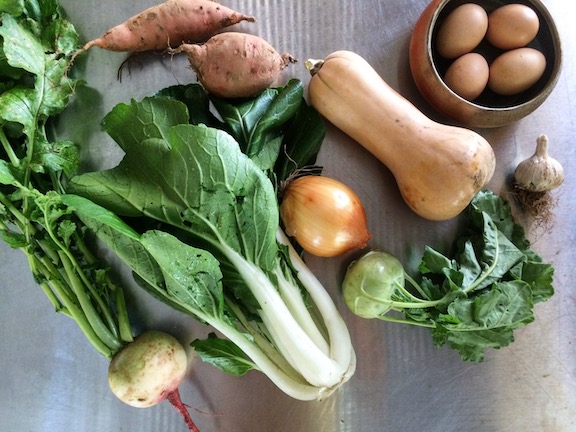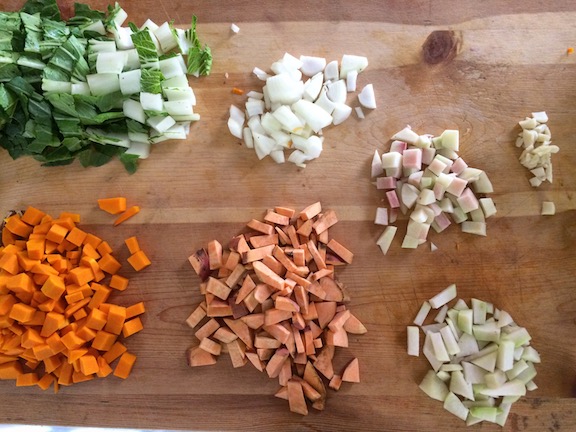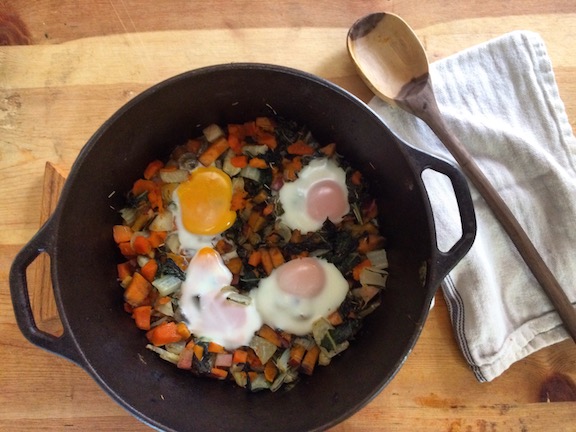 Ingredients

2 cups butternut squash ( or one medium sized winter squash)
2 cups sweet potatoes
1 watermelon radish
1 kohlrabi
1 onion
3 cloves garlic
1 bok choy
eggs ( however many you want to add)
2 tsp. rosemary
3 tbsp. olive oil
1/4 water
salt and pepper to taste

Directions
1. preheat oven to 375*
2. Peel vegetables as needed and chop. The smaller the better because they will cook faster.
3. Put all chopped vegetables into pot. Add olive oil, water, rosemary, salt and pepper. Give the vegetables a stir to make sure they all get a light coating of oil.
4. Put lid on pot and put in oven for about 20 to 25 minuets. ( give it a stir halfway through)
5. Pull the pot out of oven and crack your eggs directly onto the vegetables. Put the pot back into the oven without lid for another 10 mins until the eggs are cooked.
6. Enjoy!
As always see you at the Cookeville Downtown Green Market this Saturday from 8-12